Since the end of the 19 th century, we find flip books distributed as advertising gifts or sold as books or toys. Black and white or colour pictures or drawings of all kinds illustrates them. We classified them in main sections : Cinema, Sport, Eroticism, Advertising, News, Comics-Cartoon and animation, Artist's Flip books, Books, Cut out leaves or stickers' plate, Internet and at last a few Unclassifiable. For each category, we chose relevant examples from our collection.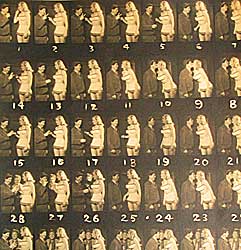 Cinema and its history brought to the flip books several famous scenes. Around 1897 A.H. Gies produced short silent screen movies, like Edison and Gaumont also did. Extracts from more or less famous movies regularly helped to point up the actor (more than the movie itself). Images do not automatically give priority to the continuity of the scene, but more to pictures removed from the film at regular intervals. A single sequence like the one showing Marilyn Monroe and the Marx Brothers in her first movie « Love Happy» can be enough to make a flip book. The flip book devoted to Marilyn in the series called "Flip-O-Vision"-given in prime by Topps Production- used these pictures. It is presented in cut out and put together stripes and shows scenes of the movie. Another series called « Ideal Moving Pictures» shows each a movie scene with an actor or an ideal situation to flip over. A bit later, a series of 12 flip books called « Moviebook » shows in one of their movies actors of the Metro-Goldwin-Meyer such as Clark Gable, Joan Crawford or Greta Garbo with under each pictures, elements of their biographies. In 1963, Topps realized 36 flip books marketed per two under the name of « Monsters » because they often represented fantastic characters of Universal Pictures movies such as Frankenstein and Wolfman.
In order to realize these flip books, it was necessary to get the agreement of the producer and eventually the highlighted actor. So is the contract signed by both Warner Bros et Kellogg for the production of a flip book with Burt Lancaster in 1950; see on page two Burt Lancaster's agreement.
In 1969 in New York, graphic designers Sandy and Val directed a series of flip books called Pocket-Cinema some using scenes of old movies. In France, a series entitled Pocket Film shows actors such as Michel Simon or Edwige Feuillère in one of their movies. In 1998, the Editions Cent Pages directed a series of flip books showing scenes of Fric-Frac with Arletty and Michel Simon. For the centenary of Luis Bunuel birthday, the Filmoteca Ayuntamiento of Zaragosa devoted a flip book to his famous movie Un Chien andalou. For many years, the Deutsches Filmmuseum of Francfort had been directed several flip books among them in 2003 one devoted to Winnetou, the German western series.
Flip books have always been made to promote films. The Paramount directed in 1926 Aloma of the South Seas a flip book with Gilda Gray dancing on the beach. Another scene shows Clara Bow nicknamed "The It Girl", to promote the film It directed in 1927. More recently, we have flip books for the promotion of movies such as Fargo, Terminator, Matrix, Star Wars or Spider-Man.
The Montreal film archives realized a series of thirteen flip books, that are animated cartoons, at the occasion of the world festival of animation in 1967 and directed by major names of the image such as Peter Foldes or Robert Breer. The Royal Film Archive of Belgium proposed for its 50 th anniversary in 1988 a flip book directed by the painter Alechinsky.
To celebrate the 100 th anniversary of cinema in 1995, the company DD published four cases containing three flip books each as a tribute to the founders of cinematograph: Émile Cohl, Léonce Perret, Ferdinand Zecca, Jean Durand et Étienne-Jules Marey. The Institut Lumière in Lyon also published historical flip books taken from the first brother Lumière films: "L'Arroseur Arrosé", "L'arrivée d'un train en gare de la Ciotat" and "La sortie des usines Lumière". The Museum of the Moving Image in London also realized for the event a box of four flip books showing extracts of four of the first movies ever directed in Great Britain, Germany, United States and France. Inside the box, there is a small explanation book about the four films and a short history of flip book called "The Flick Book story", which is remarkable because almost the only text about it 1. Finally, the British Council, during the exhibition « The Birth of the Movies » published a presentation box of five flip books showing five scenes of the motion picture's early years.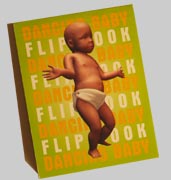 We do not forget TV series: a flip book on both side directed by the publisher Simon & Schuster shows the Dancing Baby (See animation ), famous character of the series Ally McBeal.
The artist and American specialist of animation film, Jean-Pierre Trépanier, a long time made of the flip book his main way of expressing himself, he even said. "A flip book can tell a story. And it is cheaper than a movie 2 ».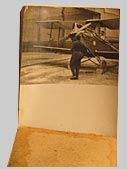 Sport has been one of the main users of flip books, especially in the United States and Great Britain. The flip book can be either a tribute to a sportsman or the celebration of an event (commemoration or memorabilia). At the end of 19 th century, flip books were mainly illustrated by drawings, and then came the photographs. For example, a flip book celebrating the speed record on a mile by the horse Dan Patch in 1906 in Minneapolis was realized a few years later and re-published then. In 1921, an unknown illustrator immortalized the historical boxing match between Jack Dempsey and Georges Carpentier. On the other hand, original photographs illustrate this rare flip book showing the English aviator Amy Johnson (See animation) probably in the 30's when she won many records before her

deadly last flight in 1941.
In 1937, the Goudey Gum Company offered 13 flip books named « Baseball Movies » about the main baseball champions. Presented in two parts, they called them afterwards « Thum-Movies ».
A British company called Flicker Productions directed a series of 35 flip books about different sports -probably made before World War II- and published according to sports: Slazengers Ltd for tennis and Burroughes & Watts for Snooker. The firsts are about cricket then tennis, golf, football, hockey, swimming, snooker... Cricket or golf fans collect flip books about champions such as Don Bradman or Bobby Jones, they are consequently more difficult to find.
American people are very fond of the gifts they call Premiums, gifts offered with purchases, more particularly foodstuffs.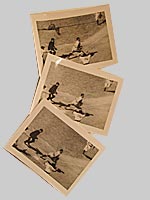 Sam et Gordon Gold upplied between 1920 and 1974 brands for Premiums particularly devoted to sports. They ordered original pictures for a flip book about baseball, but never published it.
At the beginning of the 60's, the Canadian cereal brand Post offered a series of « Hockey Stars flip books » with texts in English and French as a tribute to championship stars of the time.
Not dated, this case of eight Swiss flip books « Ski pocket film instructor » shows two Swiss champions teaching skiing techniques.
At the beginning of the 70's, the Daily Mirror realized a series of commemorative flip books about world football stars.
More recently, in 1977, the main NBA players – the American basketball championship – were the actors of a series of flip books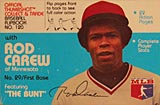 (Dell Thumbshots Basketball); each page of each flip book contained on the back information about players' life and statistics. The MLB (Major League Baseball Players) should direct a series of the same type at the same time, but it never went past the prototype with a flip book devoted to Rod Carew. In 1989, a series called Flip Tipps showed baseball players such as Mickey Mantle, Brett Butler, Don Mattingly…and the famous football player Pelé.
Most famous sportsmen get, one day or another their flip book, among them, Michael Jordan orTiger Woods. Sometimes brands such as Coke or sponsors realize flip books. In 2001, the 40 th anniversary of the famous Roger Maris's Home Run was the occasion of a commemoration flip book.
Between 2002 and 2004, the company Flipp Sports produced (with the help of the American professional baseball associations) a series of flip books about the great events of the American championship; they focused on the main players and multiplied the information.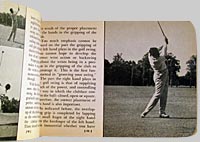 Sport training also uses the flip book. The movements' break down speaks indeed for itself. A famous series of 1939 entitled Ciné-Sports Library shows many sports, from javelin to golf thanks to a series of flip books in a format between books and the traditional flip books allowing several animations. In 1957, the company Gillette devoted a double flip book to secret gestures made by baseball players to exchange information. In 1978, a series Sport Flip showed the different athletics sports. Flip books represent fighting sport especially well, notably Bruce Lee demonstrations. Flip books can therefore deal with all kinds of sports, even the most unexpected ones: trampoline or Stick throwing.

Eroticism was a great source of inspiration for flip books' publishers. In the 1900's, employees of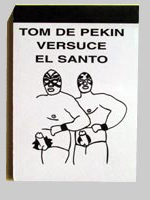 specialized shops of the Rue de la Lune in Paris , sold erotic flip books. Actually, they are more "naughty" than pornographic. Germany too was not the last with its Lebende Photographien. The United States produced photo series of a nude stripper (see animation). More recently in 1988 in Berlin , a company realized four « Erotic Mini Movie » and the German company Harlekin also published some in the 90's. At the beginning of 21 st century, the American publisher PowerHouse produced the Strip Flips of Leslie Lyons. Cartoonists are not outdone, like the German flip books published in 1976 by Comics Production and in 2003 the flip book of de Tom de Pekin (see animation ) published by the Papier Gras gallery in Geneva.

Right after its invention, the flip book served as an advertising object. Relatively easy to make, it can be either a gift or a promotion tool for a brand, or even give the opportunity to show a product in action or the way to use it. Like any other advertising objects, blotting papers or bookmarks for instance, even if they are often printed in huger quantities than those designed to be sold, they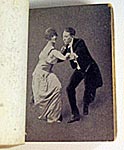 sometimes are more difficult to find, especially in a good state
Like the Bon Marché that produced about twenty flip books under the name Cinématographe de Poche, other stores promoted themselves with its help, such as the Grand Bazar et Nouvelles Galeries in Cholet.
Right after World War II, the Ligget & Myers Tobacco Company realized a series of ten flip books about dancers in action. They promoted the Sultan et Fatima cigarettes. They realized some flip books out of the series that we use in the another way (see animation). In the same way, the brand Turkish Trophies, produced by Sotirios Anargyros from 1890 and taken over by the American Tobacco Company of James Duke, realized about twenty flip books in 1905 showing movie scenes.
Showing its product is also a way to sell it. For instance, this print machines'manufacturer in Chicago who shows how his machines are working.
In England, a shoe sole manufacturer explains how to replace the soles in less than one minute. A laboratory shows the astonishing effects of its potion Bovril (see animation) in one of the oldest coloured flip book.
Some brands used sportive achievements to promote their products. Therefore, the Castrol Oil in two flip books dated 1937 to show the feat of Sir Malcolm Campbell and captain George Eyston winning the world's water speed record.
After the war in France , a wool manufacturer chose animated cartoons under the name of Pingouinscope, Stemmscope and Adhemarscope.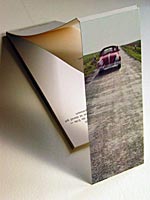 Since then, many kinds of brands are making commercial flip books. Car manufacturers are surely the most active; a car in motion is perfect for a demonstration. Volkswagen makes some regularly; the one of 1965 that shows the coccinelle is original, but Volkswagen also realized a flip book to explain how the airbags work. Chevrolet presented the space of its« 1969 Walk-in-Wagon ». Peugeot the working of the sunroof of its Peugeot 200 et 402 and made one for its 206 too. Mitsubishi showed the same way the sunroof of its Spyder, Mercedes the one of the 300 CE-24 Cabriolet and Honda the manual opening of the CRX. Toyata showed the working of the folding seats of the Yaris Verso. Lancia did the same for the Lybra and a whole series with an original binding for the Ypsilon (see animation). Porsche showed the Boxster, Alfa Romeo its 156 model and Audi its A4. Audi also celebrated its victory in the 24 heures du Mans with a flip book to see 24 hours in 2.4 seconds. The new Mini got also its original flip book as it mixed cartoons and photographs. We do not forget motorbikes with BMW, and a box of six flip books for Harley Davidson.
Any products can be the occasion of a flip book, like this oven that opens to celebrate the 125 th anniversary of the brand Neff or the illustrations going with the cheese box with grater that Philippe Starck designed and named « Mister Meumeu ».
Fashion or beauty products' manufacturers made some too, like Nike, Adidas or Burberry, in the tradition of the pre-war period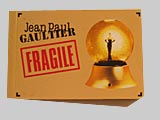 Presto ! Chanel too, and the beauty products Mac Femme Noir as well as perfumes like Giorgio Beverly Hills' So You or Fragile (see animation) of Jean Paul Gaultier who stuck at the back of his sophisticated flip book a pull up disc to smell the fragrance.
Alcohol such as the Vodka Absolut explains how to prepare a Cosmopolitan or Glenfiddich directs Charlie Chaplin. More unusual, a tinned sliced pineapple producer shows a stripper in action.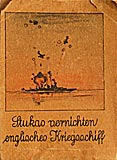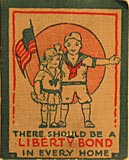 News and politics can take over the flip book. In 1917, the United States made one to promote the « Liberty Bond ». Inside, they presented the American flag with a few pages about its history. In 1925, for the Holy Year, we see Pope Pie XI blessing the crowd. In 1929, the bullfights in Seville and Barcelona are celebrated.
In Germany, at the turn of 19 th century, we could see the Kaiser William II taking off his helmet on a stand. Probably realized in the 30's, a flip book called « Der Führer spricht » shows Hitler talking in a microphone. Also serving the propaganda during World War II, the flip book « Stukas vernichten englishes Kriegsschiff » (Stukas destroying English war boats) expressed clearly its intentions in very simple drawings.
At the same period, another flip book showed General Franco while he raised the arm to greet! At last, King George VI wave at the crowd probably during World War II in front of a war boat.
COMIC STRIPS, CARTOONS AND ANIMATION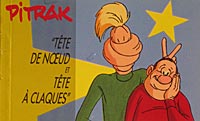 The form itself of the comic books does not allow transforming it easily in flip books. However, we found a series of four about Marsupilami published in Berlin in 1988. In 1989 and 1990, Semmel Verlag devoted a series of nine flip books to the strip cartoonist Brösel and his character Werner; the first four with black covers then worked again with coloured colors. Rackham Productions in Paris produced and published a series of eight between 1989 and 1992: it starts with two flip books of Winsor Mac Cay (one of the first American Comic Strip's author), but these are just cartoons' extracts. Strip cartoonists were in charge of the others: Riff Reb's, Moebius (see animation), Pitrak (see animation),

Got, Leconte et Pic. Another flip book of Moebius (see animation) without date or title is even rarer. In 1995, Démons & Merveilles devoted four to Spirou et Fantasio. In 2001, Carlsen Comicks devoted three to Haggi and his Hartmut.
In Germany , publishers devoted several series to Loriot and Mordillo (among them postcards containing a flip book). Then since 2001, the Editions flblb in Poitiers has been realizing flip books with contemporary comic books' creators.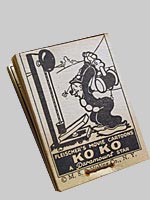 The cartoon is more favourable for the use of flip books because it is possible to isolate entire scenes, as we saw for the cinema. Flip books' publishers always used the Max Fleisher's cartoons. They took over at different time Betty Boop, Koko the clown and then Popeye and Gulliver's Travel. They also rapidly used characters such as Felix the cat, of Otto Messmer or the Flintstones and The Huckleberry Hound of William Hanna and Joseph Barbera . This back up material affected the other cartoons' publishers, notably Tex Avery with a Démons & Merveilles series in 1994.
Walt Disney published some since the beginning of his career; he sometimes gave his authorization to use his characters for commercials, but also as by-products sold in his theme parks and to promote his films. Still today, the Walt Disney Company publishes flip books showing extracts of their latest movies. Collins published in 1939 one of the most famous devoted to Donald & Pluto. It is a large booklet holding five flip books in juxtaposition printed on both sides, -it means 2000 pictures-. Hachette published it in French. There is anoter version with ten flipbooks.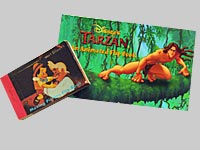 Disney published four important series: one for the Disneyland resorts with the Disney characters, a second one with almost exclusively cartoon's scenes of Walt Disney himself and published in the 70's (some often published again, among them one in French by Bernard Carant) ; a third one devoted to the great Walt Disney's cartoons published by Renner Davis in 1993 and 1994 and the last one is always in progress each time a new cartoon is directed. When Disney does not publish by itself, linked brands do it: Hyperion, Mouse Works or Merrimack. Sometimes Disney may also grant to other publishers.
A series of Walter Lantz's cartoons served as gifts in cereals' boxes in 1949 under the name of Post Grape Nut Flakes. They are all on both sides, but only one side in colour; it was rare for a time when TV was still in black and white and we only could see coloured Tom & Jerry in magazines. Premiums of that kind are generally small, printed in huge number and rather brief. We found the most famous since 1912 in the Cracker Jack, the American popcorn founded in 1893. The oldest that we found shows an extract of a movie with Charlie Chaplin. Drawings illustrated them more often than pictures and publishers printed them in Japan to save the production's costs. We found different sizes and more particularly head-to-tail for some series. As well as Cracker Jack, companies such as Kellogg's, Kinder, Storck (Bazooka)(see animation) Post, …realized some flip books.
In the same way and without links to cartoons or comics, since the origins, drawings has been illustrating many flip books and it is still today an important part of the production. From very refined drawings to sophisticated researches, illustrators find in flip books an art form allowing them to express their creativity.
After rather coarse flip books at the end of 19 th century, they became closer to what we see today in the first part of the 20 th century. Especially series realized by the American toy manufacturers Midgette and Peco, that we can use either in their viewers or as simple flip books.

Regularly, artists exercise. They find publishers, even sometimes avant-garde publishers, or publish themselves, but they all tell their own stories. Patrick Jenkins, who wrote an instruction manual for children to explain how to make their own flip books, Ruth Hayes (see animation) , were the most productive in the United States of the 80's, with very neo-surrealist works, Matt Pollard and Joe Sharpnack in the 90's and Massimo Indrio in Italy (still published by Giunti group and also published again in Canada).
In France, two illustrators are producing their own flip books since the end of the 90's: Benoît Jacques and Jean-Vincent Sénac.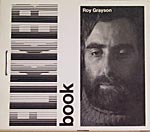 The definition of the artist's book is wide; it is an artist's creation introducing his work. We include in this category flip books that celebrate artists (Gilbert & George), flip books that show the inventiveness in form (for instance George Griffin and Christophe Boutin) and those directly realized by artists, illustrators or photographs in limited editions. Robert Breer realized a flip book entitled Image par images for the exhibition "Le Mouvement" at the Galerie Denise in 1955. It is the first known artist's flip book. In 1970, during the Vietnam War, Georges Tscherny draw a hand turning into the peace symbol.
In 1972, the British company Alecto International Limited produced under the name Flikker Book a series of nine flip books realized by artists, among them: Roy Grayson, Patrick Procktor, Eduardo Paolozzi and François Dallegret.
The same year, a John Balderassi brochure is an example of artist's book that is not necessarily a flip book, but we can leaf it through and create an animation. John Baldessari made another flip book in 1998: Zorro.
In 1976, Conrad Gleber produced a flip book, Raising a family (see animation), the picture of a family rises little by little. It is often mentioned as a perfect example.
In the 70's and 80's, George Griffin realized flip books from drawings (like L'Age Door or Face Phases ) but also combining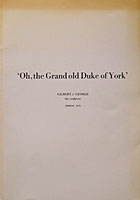 drawings and photomontage (like Urban Renewal ).
In 1980, Sol Lewitt published a photo book showing a cockfight entitled Cock Fight Dance. You simply flip through to see the cocks rushing to each other.
There are three different titles of Gilbert & George, the two firsts were published again. For each of them, we can find a sign and numbered version that is obviously the most wanted. The first one,« Oh, the Grand old Duke of York » (see animation), before being published in a flip book format, was the catalog of an exhibition in Lucerne (Switzerland) in 1972.
Other artists such as Saburo Murakani in Entrance, Sound exhibit their works during art performances.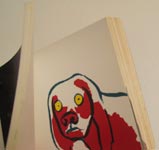 In 1988, the Blue Monday label invited Robert Breer to a video performance. It then realized a flip book with his drawings; Blue Monday published 350 copies and offered them at the end of the year.
In 1993, the gallery Camille Von Scholz realized what they called four "bibliofilms" packed in an old film box. Made from short movies shot by Patrick Covillon, he hand painted the flip books entitled « Les Visions d'Oskar Serti ». The visual deficient writer could only see colours thanks to the pain special nailed shoes caused him. There are only 35 copies.
In the 90's, more and more artists used the flip book to express themselves. They often realized them alone. So did Matthew Gilson he realized several flip books from his pictures of Chicago .Anina Schenker and Stephanie Ognar portray themselves in their pictures. Patrick Kelley adapts the everyday events . Lee D. Böhm and Juliane Otterbach use the illustration and Akiko Hada or Hugh Connelly the montage. Erick de Lyon realized a box of seven flip books about bats.
The German photographer Volker Gerling, who nicknamed himself the Daumenkinograph, has been realizing since 1998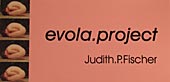 flip books showing everyday life events or faces. He already exhibited them, mainly in Berlin.
The Austrian artist Judith P. Fischer (see animation) also uses the flip book to show her works that are video performance and photography at the same time.

The American Julia Featheringill (see animation) realizes from photographs of everyday life very exceptional animations and uses all the resources of the flip book.
The French illustrator Paul Cox also realized himself several very good flip books.
The French photographer, video director and writer Alain Fleischer has been realizing for a long time photographic flip books. He displayed some of them during an exhibition in the Centre d'Art d'Ivry (Crédac) in 1998. They published one : Le Voyage d'une main.
In 2002, the issue n°39 of the Visionnaire magazine was a wood box with 16 photographic flip books inside – each issue is different and always an "objet d'art". Different artists created each a flip book, among them Spike Jonze, Pedro Almodovar, Karl Lagerfeld and Mario Testino.
In 2003, De MO-Design produced under the name of Flip-O-Rama a box of 18 flip books: Italia. These are pictures of d'Elliott Erwitt showing Italian people.
Other artists such as Pierre Bismuth, Jean-Charles Blais, Christophe Boutin, Kyle Bravo, François Curlet, Keith Haring, Vincent Julliard, William Kentridge, Jonathan Monk, Bruce Naumann, Tony Oursler or Emmett Williams, contributed significantly to that unknown genre with a great diversity of works.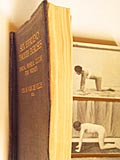 Many books have a part to flipping through in order to show an animation. It can be drawings or photographs in the margin of the pages. There are sometimes many in the same book.
The oldest well known is in the issue of November 1898 of Hamsworth Magazine (Vol.1, n°5). It is a series of 71 photographs of a brothers Lumière movie showing two dancing children to explain the principle of cinema to anybody who did not see it yet 3.
Some books, rarer, even present the illustrations as actual flip books bound in the book. It is the case in the book of Doctor Theodor Hendrik van de Velde, Sex efficiency through exercises published in London in 1933. He illustrates how a woman should exercise to train her body.
Sports' books are ideal to demonstrations. A series published in London by Blackie & Son and entitled « Blackie's Sports Series » devoted books to many sports such as boxing or golf. The book due to the golf champion Pam Barton has four flip books: Drive, Mashie-niblick, Spoon et Bunker Shot.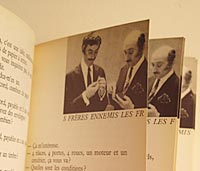 More recently in 1968, Jean-Jacques Pauvert published a book about the humorists Les Frères Ennemis. There are texts of their sketches and a flip book announced on the cover : « Hold the corner of the book between thumb and forefinger, keep it tight, flip through and you will see Les Frères Ennemis live ».
In 1972, a book about Fred Astaire and Ginger Rogers, has two extracts of two movies in which they danced together: Swing Times and Follow the Fleet.
Some comic strips such as Pif Poche , Placid et Muzo Poche and Arthur Poche 4 have a flip book on the margin like the American « Better Little Book » that had a flip book in one of its series in the early 40's.
There are also some books designed to explain to children how to make optical toys, among them flip books. Patrick Jenkins even devoted one almost exclusively to the art of making flip books : Flip Book Animation in 1991.
CUT OUT LEAVES OR STICKERS' PLATE
Flip books in cut out leaves or in stickers' plate are most of the time commercial items that brands insert in products.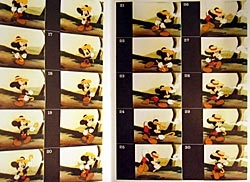 Smarties, McDonald's, Lu, Kinder or Kellogg's made some in the 90's.
We can find others, like the boxes of four flip books for children devoted to Popeye or Huckleberry Hound and published in 1961. Children cut the pictures and put them together.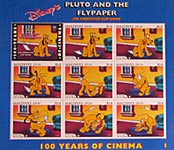 Same thing a bit later for the two series of flip books published by Thumbflix, they show Mickey and Donald.
We also found cartoons copied on the margin of pages or cut out leaves inserted in periodicals for children such as the magazine Child life in the 30's, in an issue of Tintin in 1965, Le Journal de Mickey many times in 1991, Youpi in June 1995 and Toupie in 2000.
There is even a stamps' plate published by the Maldives to commemorate the 100 th anniversary of cinema in 1995. The cut out stamps make a (short) flip book.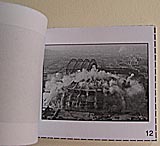 Since the arrival of the internet, it is possible to find on some websites pictures that once printed and put together, make a flip book
One of the most famous is surely The News Tribune's Kingdome to Kingdoom ! Flip Book . You could simply print it from the News Tribune website and then staple the pictures together. It depicted the implosion of the Seattle Kingdome on 26 th March 2000.
The flip book found on the website of the Cité des Sciences et de l'Industrie in Paris is more educational. At the occasion of its exhibition Opération Carbone in 2004, it put on line a flip book called "Regardez une plante (Tabebuia) pousser à toute allure" (it was possible to flip through the original at the exhibition). It is about a series of pictures depicting the growth of a plant.
As well as that kind of news events, the intention of flip books that we find on the web is to offer to children the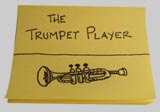 opportunity to make them. For instance, the Bat Flip Book or the Whale Flip Book is easy to put together.
Notice them because completely different, a cartoonist, Mark Sinclair, who found this way since 1997 to show his hand made flip books on Post-it®; these are unique copies. He uses the web to animate them on his site (www.bigempire.com/postittheater).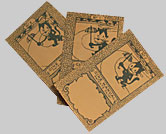 Playing cards' back used of flip books. When they are in the right order, they unfold and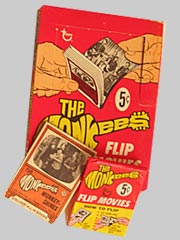 animate a story. The oldest we found is a Spanish game with drawings of Felix le chat.
In 1967, the Chewing Gums Topps realized a series of 16 flip books devoted to a pop group The Monkees that became popular in the 60's thanks to a TV series. Each flip book is in a Wrapper (you cannot see inside the envelope). Therefore, you sometimes had to buy many to get the whole 16 flip books.
The flip books realized by a young couple to announce their wedding and another for the birth of their daughter are funny and ludic.
To notice too, in 1991, the Mémoires d'un bègue Henri Delhemmes realized in 99 copies. The only way to read it is to flick it through.
Original too, the flip book for colouring in that British Airways distributed with pencils to children in their planes.

We could mention many others, but you can discover them in our database.
1 : « The Flick Book Story » in Where film comes to life, Centenary of Cinema, Museum of the Moving Image, 1995.
2 : Jérôme Delgado, « Un passionné du dessin d'animation au SAC. Jean-Pierre Trépanier », web site of the newspaper Forum, Université de Montréal, 11-2-98, vol.33, année universitaire 1998-1999.
3 : Depicted in Maurice Rickards, The Encyclopedia of Ephemera, The British Library, 2000.
4 : About commercial toys, see the article of Pascal Pontremoli, « Donner pour vendre : éléments pour une typologie du jeu et du jouet publicitaire », 15e partie, Le Vieux Papier, fascicule 350, octobre 1998 (pp.158-159)